Vidovich Vineyards
"A Boutique Family Business with a Pioneering Agricultural Heritage" -- Selling Wine with Vidovich Vineyards.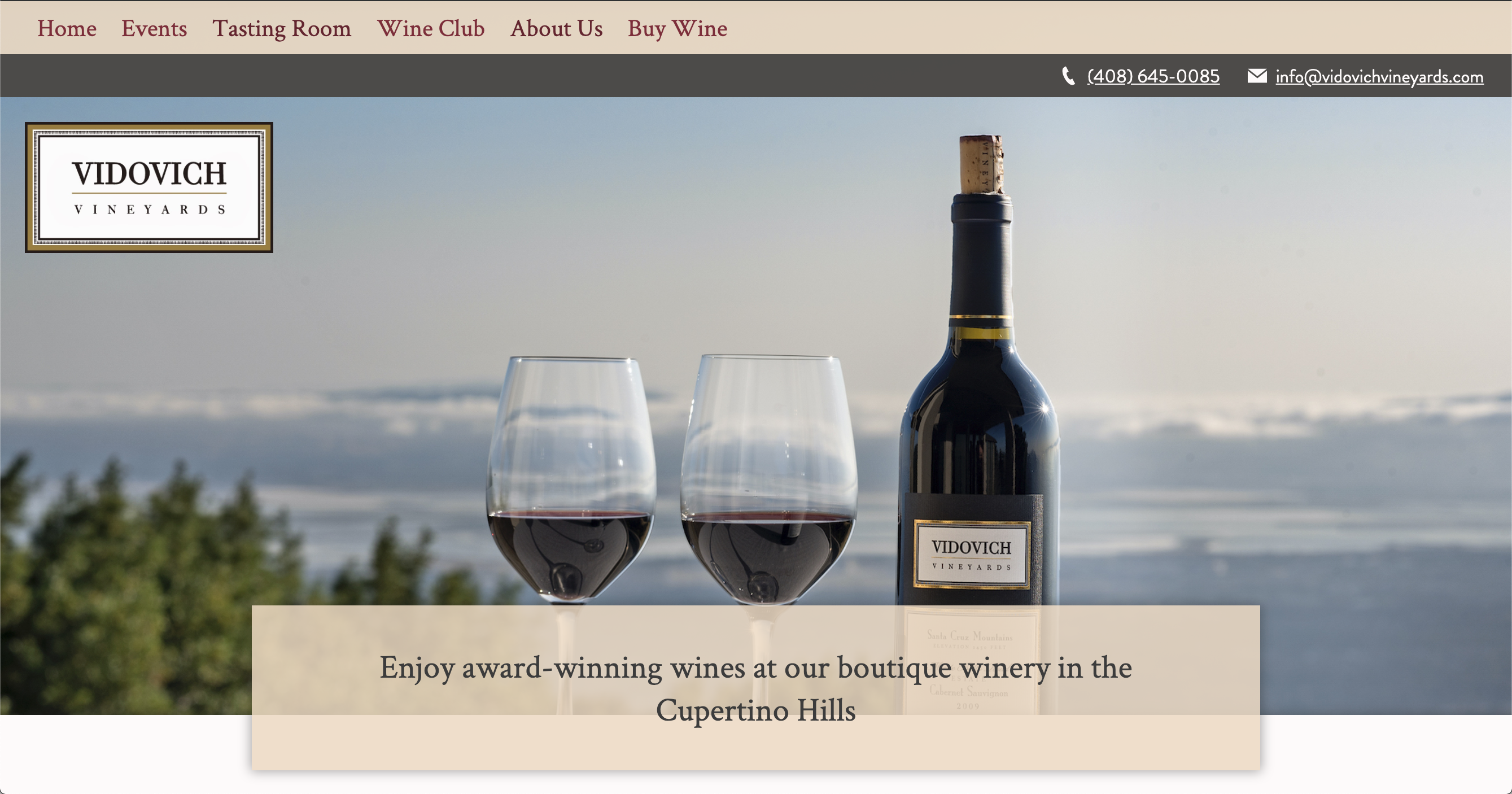 The key word I would use when discussing how it was to work with edG Design: Seamless. They allowed for consistent communication and collaboration in order to bring our vision to reality! Vidovich Vineyards would recommend them to any business looking to upgrade their digital presence.
Stephen Vidovich, Operations Manager
Vidovich Vineyards occupies an interesting space: they are a new, modern winery connected to a farming family with deep roots in their area. They needed a refreshed web presence that exemplified that seeming contradiction, presenting their beautiful facilities and award winning wine to potential visitors while providing new ways to better serve their most loyal customers.
Over the course of the project we consulted with Vidovich Vineyards' core marketing team to develop and refine a message and aesthetic that achieved those goals. Additionally, we implemented several new features that allowed them to more directly interact with current and potential customers through their website. Our primary focus was on enabling online wine purchases, driving loyal customers to subscribe to the vineyard's quarterly wine club (through an automated sign up and billing process), and bringing greater visibility to their gorgeous private event space and tasting room.