Malibu Farm
Growing Organically with Malibu Farm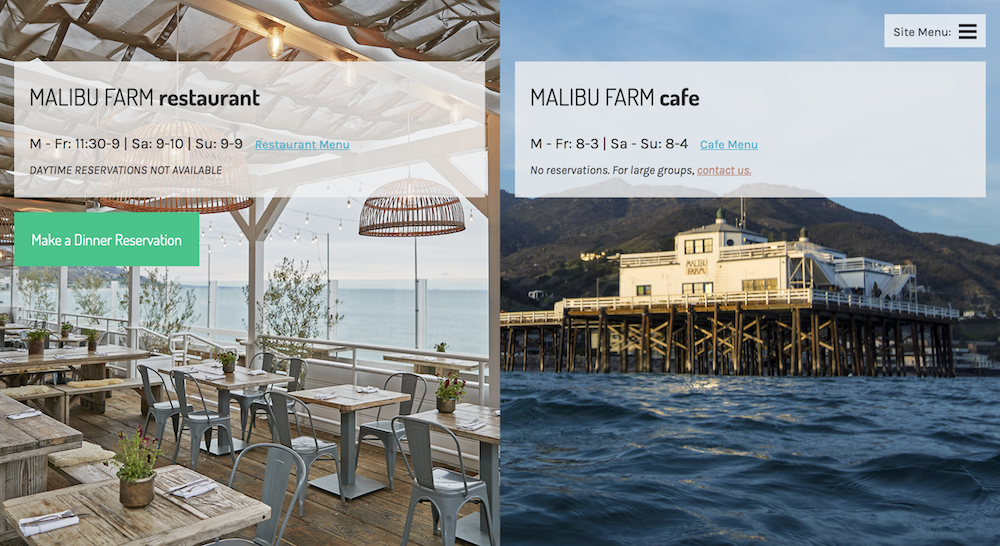 We have been working with David from edG Design for many years. He is professional, timely, and effective in helping us reach our customers and grow our business online. His services have been invaluable as our business has grown!
Helene Henderson, Founder and Executive Chef
Managing Complexity Across Multiple Restaurant Locations
Many years ago, Malibu Farm was our first client. Since then, we've have had the unique opportunity to grow with their business as they transformed from a small local cooking blog to one of the hottest restaurant brands in Los Angeles (with new locations opening around the world).
Throughout this ongoing growth process we were challenged to grow their web presence for each new location, while staying true to the core brand. From holiday event ticket sales, to e-commerce opportunities, to rapidly change stemming from the Covid-19 outbreak, we have continued to manage this complexity and allow the owners and managers to focus on running the business.