LACO Technologies
Creating a seamless quote request workflow with open-ended machine part configurability for LACO technologies.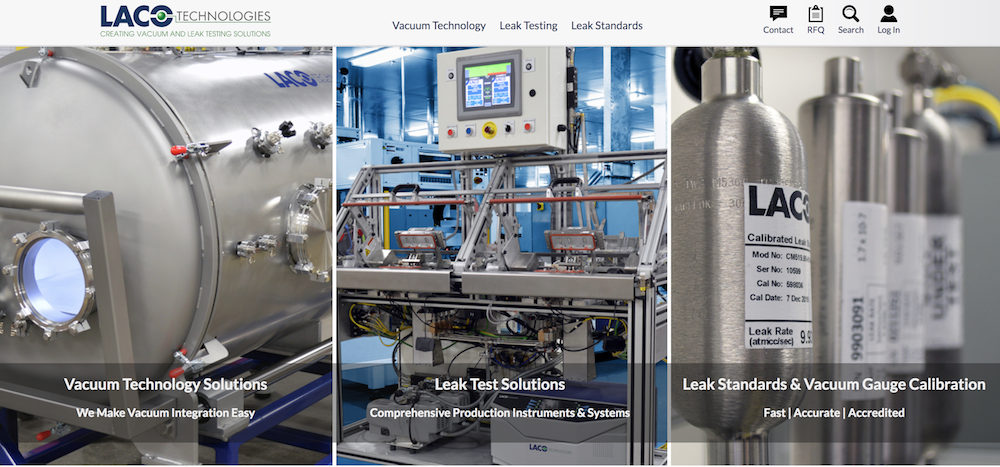 LACO Technologies recently contracted with edG Design to develop a new responsive design website to replace our outdated website. The extent of the project was quite large in terms of requirements, functionality and expectations — the edG Design team met and exceeded our expectations numerous times throughout the entire process. While the scope of the project was well defined and established, edG Design was flexible and accommodating when several changes were introduced to the overall project outline and scope. In fact, their design recommendations and experience largely contributed to the effectiveness of our website today. I highly recommend edG Design when it comes to website design and optimization— they are extremely easy to work with and have become a valuable asset to our sales and marketing efforts here at LACO.
Randy Holdaway, Marketing Director
The Problem:
LACO Technologies are manufacturers of Vacuum Chambers and Leak Testing equipment marketed to high-tech companies in many industries. The nature of their industry means that their products must be highly customizeable to suit the oftentimes highly specific and unique needs of their clients. This necessitates a lengthy back-and-forth between LACO and a potential customer while they work out the specifications for a custom part, deliver a quote, and exchange relevant documents.
The Solution:
We helped LACO to streamline this process by developing several administrative tools for their sales and marketing teams to use.
First, we developed a custom content management backend for LACO's marketing team to better organize and present their complex existing product lines.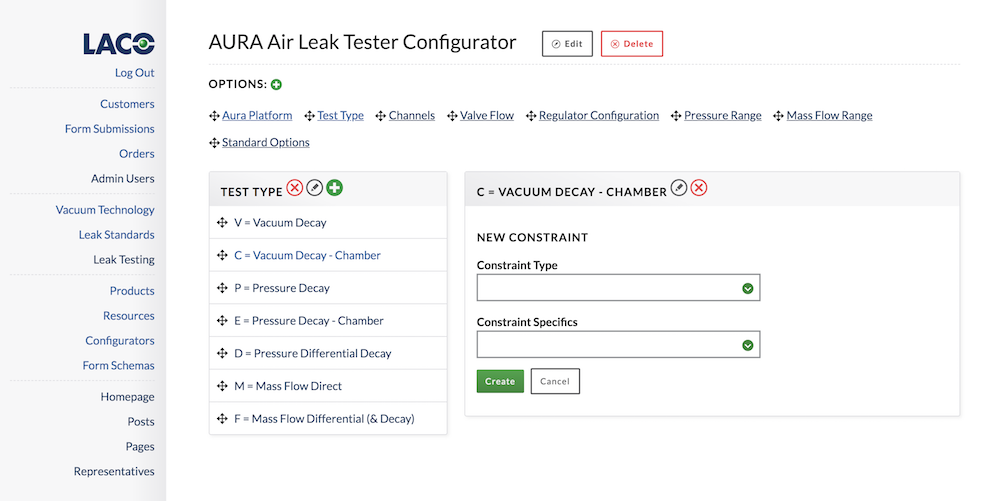 Second, we created a system of open-ended "configurators", that allows LACO to define all of the potential options for a custom piece of machinery, and present that to potential customers in an easy-to-use online form. This allows a customer to create a unique specification for a custom machine and pass that along to LACO for a quote.
Finally, we created a centralized user dashboard that allows existing and potential customers to view their pending requests, communicate with LACO, and exchange any necessary documents.
Overall we reduced the friction in the quote-request process, making it faster, easier, and more accurate.